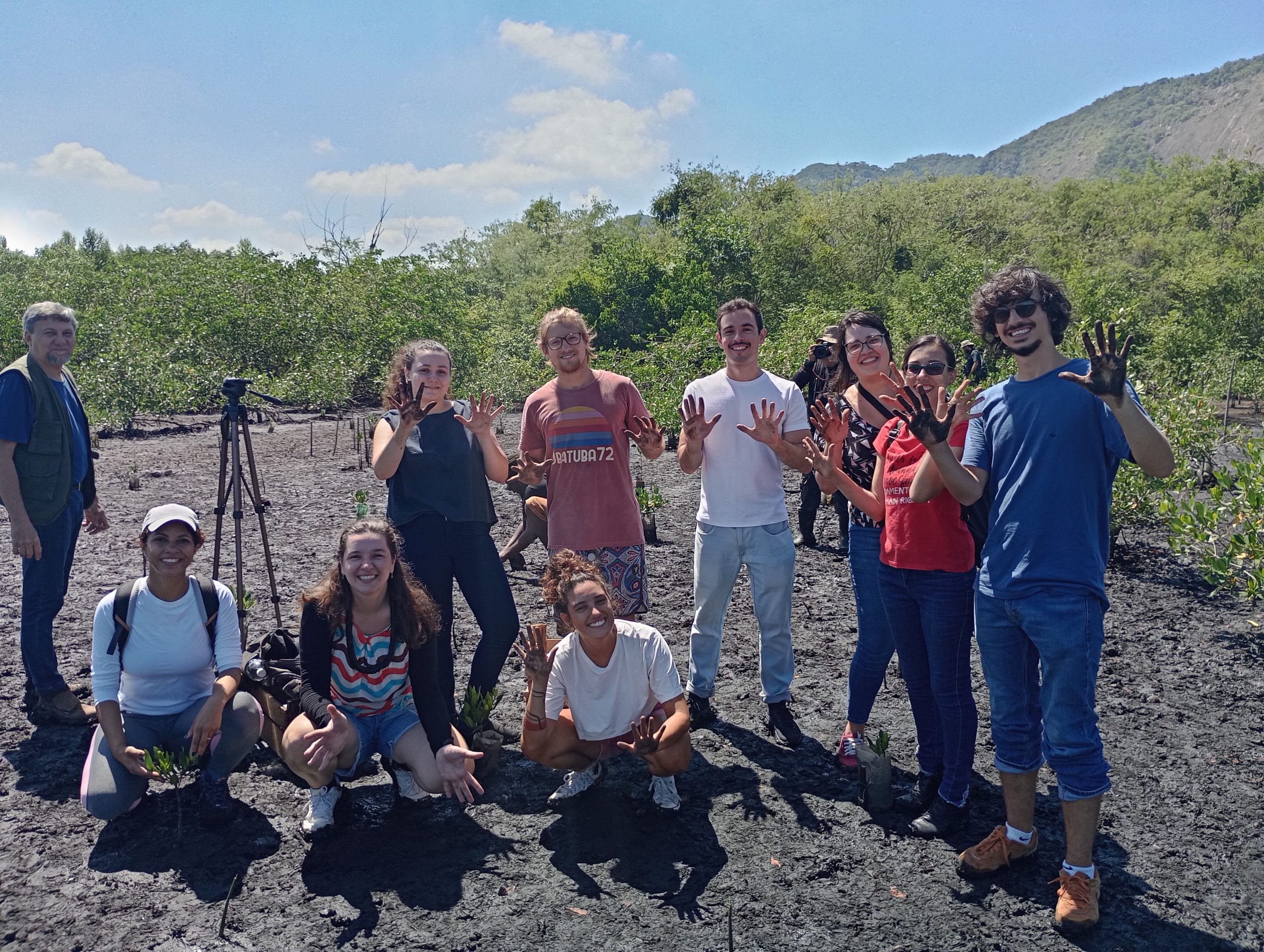 On World Water Day, 22 March 2023, the OIMC joined the Darcy Ribeiro Forest Institute and a team of volunteers to participate in a collective seedling planting in the Itaipu mangrove area, in Niterói-RJ. Thanks to the partnership with the OSCIP Atlantic Forest Integrated Reforestation Project (PRIMA), our researchers were able to learn more about the vegetation of the site and talk about the projects of maintenance and preservation of the mangrove, in addition to collaborating with the reconstitution of the native biome.
The activity also had the function of offsetting the carbon emissions from the production of the Anthropocene, Climate Change and Social Sciences seminar, from the travelling of the invited speakers to the infrastructure of the spaces used.
Photographs: OIMC, Roberto Pinheiro Fotografia e Chaffin Fotografia.